The BET Awards are raunchy as hell, especially for a program that producers know children will by all means watch. And I know that may be a strange way to start off an article that really doesn't have anything to do with that ceremony or the network. But it was after after seeing Fireboy DML's performance at the recent BET Awards - and in all honesty falling in love with one of the dancers - that I decided to write this post.
The organizers of the BET Awards promote the show as being "Culture's Biggest Night". But if a viewer doesn't know anything significant about African-American culture besides what they see on programs like these, they'd probably be fooled into thinking that our foremothers were wearing tight skirts and shaking their asses in front of random strangers. That's not Black culture; that's stripper culture, which has become increasingly intertwined into African-American entertainment concurrent with the rise of hip-hop. But that's research for another day.
Besides for being taken aback by that particular shorty, another reason that performance intrigued me is because... first a little about myself. I wasn't born in Africa, but I've been here for a minute. Yet within that time, I haven't learnt any African languages.
In my defense, language has always been one of my weak subjects, and I never actually set out to learn any while here. But the reason I'm bringing that up is because Africans enjoy blasting music just like everyone else. And sometimes, based on where I'm at, I'll be hearing the trending songs over and over and over again, without knowing what's being said nor who the artist is behind it. And one of those songs of late has been Peru. So when I saw dude performing it on the BET Awards, I was like 'yeah, I know that song'.
Thus, I became interested in delving a little deeper into its history and meaning. Well in reality I'm not overly interested in the meaning, since the few words I was able to pickup on made it pretty clear that Fireboy DML is chanting about being rich and having gratifying sex, like practically every other musician in his age group is doing these days. But I did want to know more about the artist himself.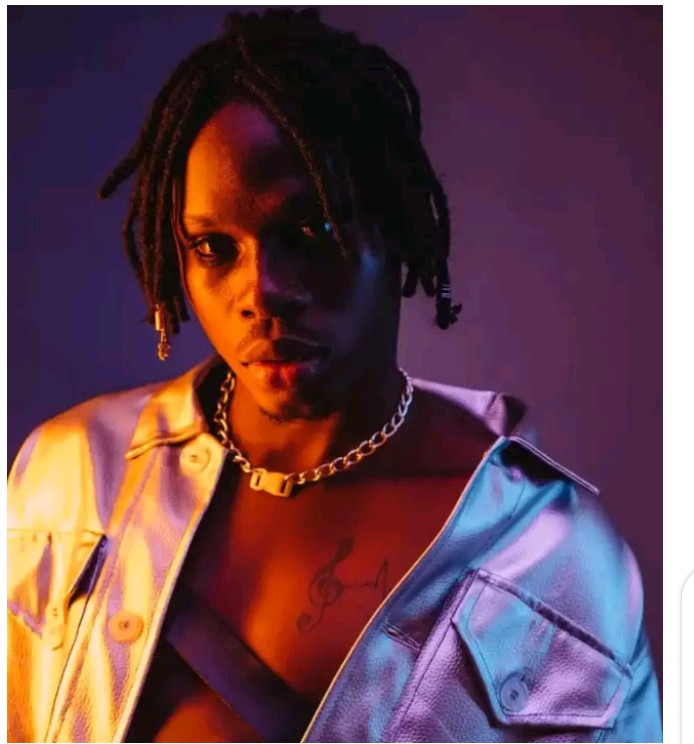 ABOUT FIREBOY DML
Fireboy DML, who's currently 26, is from Nigeria. I'm not sure if the word "fireboy" has a particular colloquial meaning in that country. But I do know that in Ghanaian slang from back in the days, a "fireman" was a word you'd use to describe a hardworking guy, like those who'd go to the UK or America and have three jobs at once. And as for the "DML", it's an acronym for the latter part of the his first name (which is Adedamola). In Nigeria it's common for (especially last) names to have at least three syllables, which I would presume really isn't ideal as far as marketing is concerned.
Nigeria has the largest music industry in Africa, but it isn't really like the United States, at least not from what I've been able to observe. In places like the US, a label can throw enough money behind an artist and force them to blowup. Here in Africa, we have our local payola and other similar methods. But an artist isn't really considered to have made it until their song - for an Anglophone like a Nigerian - also blows in the UK or, less frequently, the US itself. So you knew Peru was truly a hit once Ed Sheeran - who teams up with less-popular Black artists pretty regularly for someone as successful as he is - jumped on it later in 2021. And the only official video to this song appears to be of that collaboration:
Now contrast that with the official visuals to Fireboy's most-recent single, Playboy (2022), which solely features DML singing, yet there's barely a dark-skinned Black woman in it, smh:
Maybe in the future, DML will put out another track that generates this type of buzz that Peru has. By the looks of things, he's been trying. But for all we know he may end up being a one-hit wonder on the international level, though he should be pretty much set in Nigeria, considering he's made historical accomplishments like being the first Afrobeats artist to perform live at the BET Awards (according to Taraji P. Henson). And in my opinion he had just about the best performance of the night, especially as far as the males are concerned, though I must admit Chance the Rapper - completely devoid of sexy female dancers - represented also. But it's going to take the system a long time, if ever, before they can show ample love to an African artist.
YBNL NATION
YBNL Nation was founded by an older Nigerian hip-hop artist known as Olamide. I just checked out their roster, and I can't say I ever heard of any of them cats. But the big names would undoubtedly be known in Nigeria and beyond. In fact even before Peru came out, YBNL signed a deal with Empire Distribution, which is based in California and handles some of the biggest names in American music. And I'm sure that partnership contributed to the success of Peru.

THE LYRICS
The lyrics of this song don't have anything to do with Peru. They're recited partly in standard English, partly in pidgin English and partly in Yoruba. Pidgin, as far as I can tell, is basically the same as West Indian patois.
So I can understand pidgin pretty well, and this song really isn't that reliant on Yoruba. And in reading the lyrics, Fireboy DML appears to be singing about two main subjects. One is his jetset lifestyle, which is just another way of saying that he's paid. And second, he appears to be singing about his main squeeze and most strikingly how he enjoys having sex with her. That's the part, when he talks about her "puna" being "sweet like sugar", that even the booty-reliant BET was compelled to blot out for listening audiences.
CONCLUSION
It's cool to see more genuinely-African musicians get recognition in the United States, as it is imperative that African-Americans form a more meaningful understanding of the Motherland than what they currently possess. But unfortunately for the cause, the music/musicians from Africa who are trickling in are heavily Americanized to begin with.
Perhaps such is to be expected, considering that - as evident by the 2022 BET Awards - only certain ideas and opinions are allowed to be expressed at the highest levels of the entertainment industry. So in a way, African pop music - Afrobeats as it is called these days - is just as uniformly carnally-minded as mainstream Black music from the States. So I guess it's a case of you can't have your cake and eat it too. After all, the prospect of scoring some 'sweet puna' is a tourism draw if there ever was one.