When people say things like, 'Wizkid is the reason Tems got famous', I can't help but chuckle. The idea that she owes all of her fame to her collaboration with Wizkid on Essence (2020) is pretty funny if you ask me. Tems has always had this incredible voice and magnetic personality that set her apart from the rest. The first time I heard her sing, I couldn't help but think of the internationally-acclaimed Rihanna, because they both have strikingly similar vocal textures.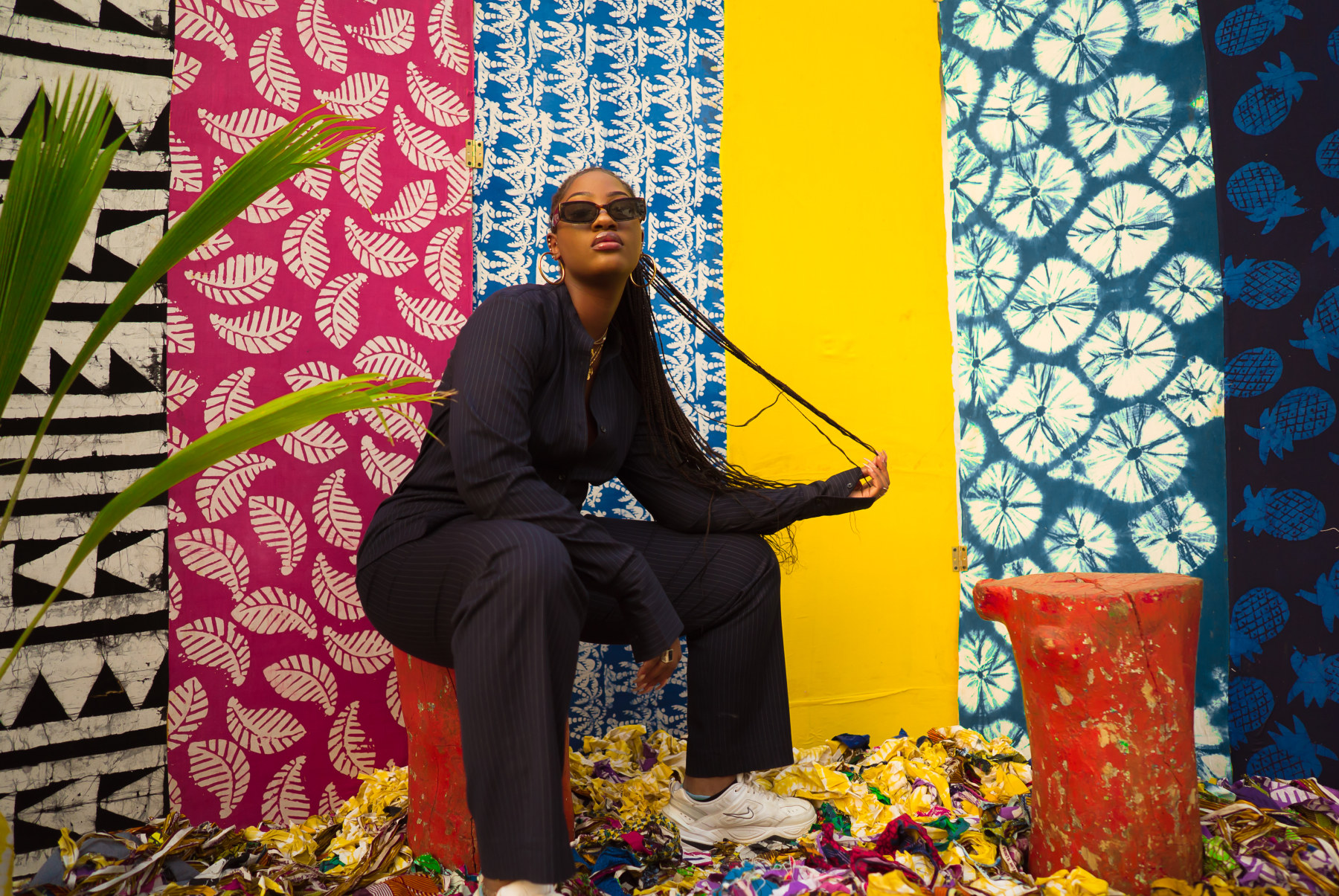 2020's Essence was Tems' first big hit,
but those in the know were aware of her talent beforehand.
I remember like it was yesterday. It was 2019, a sunny day in Lagos, Nigeria. I was just on my way to the local grocery store when I stumbled upon the enchanting tune of Try Me (2019):
I instantly became obsessed and had to find the lyrics. A quick internet search later, I had the whole song right in front of me. Try Me became my go-to jam, and surprisingly, it never got old.
But just when I thought I might get tired of it, Tems treated us to more musical gems such as
Damages
in 2020:
...Wizkid's Essence, which was a global hit...
...Crazy Tings in 2021...
...and was even one of the five co-writers of Lift Me Up (2022) by Rihanna, which was the lead track from Black Panther: Wakanda Forever:
Each one was a banger I couldn't resist singing along to whenever I heard them playing.
THE INSPIRATIONAL BACKSTORY OF TEMS
Temilade Openiyi - or Tems as we know her - was born in the bustling city of Lagos. After a brief stay in the UK following her parents' divorce, she returned to her roots at the tender age of five.
When Tems was a child, her mother would only let her listen to Christian music. Later in her adolescence, Temilade developed a taste for R&B and hip-hop. She stopped listening to other musicians when she was 15 years old, in order to discover her own individuality. And Tems' journey in the music world has been nothing short of spectacular, driven by her amazing talent and a passion that connects with fans all around the globe.
TEMS ONCE DID TIME IN UGANDA
On 13 December 2020, something pretty wild happened. Tems, along with Omah Lay (an awesome Nigerian male artist), got herself into a sticky situation. They were having a blast at an event that was supposed to be lowkey, like a cozy dinner hangout. But as the night fell things took a turn, and the organizers decided to throw a full-blown show.
After what Tems thought was a pretty epic performance, the Ugandan government decided to rain on the parade. They accused the revelers, including the musicians, of breaking COVID-19 rules and not giving social distancing the legislative love it deserved.
Tems was bummed, because she never wanted anyone to get exposed to COVID-19. The singer made it clear that if she had a clue the event wasn't following the rules and put the good people of Uganda at risk, she would've stayed home in a heartbeat.
During her time in detention, she got to see the struggle that the female prisoners and their accompanying children face. Tems met some incredible women and kids who were going through a lot, and it opened her eyes to the pain and challenges so many of them endure.
CONCLUSION
Tems' journey is a reminder that success in the music industry isn't about luck or a single collaboration. It's about talent, dedication and staying true to yourself. Though she faced challenges, like her parent's divorce and imprisonment in Uganda, while coming up Tems did not back down. She's shown us that you can make it big without compromising who you are as an artist. So let's give credit where it's due and celebrate Tems for the incredible artist she is. Her music has touched the hearts of people everywhere, and that's something truly special.